International Kundalini Yoga Teacher Training Level 1 – 2021, Westerwald Germany
NEW: with internationally standardized additional days!
The Level 1 Kundalini Yoga Teacher Training is designed to deepen and broaden your knowledge of Kundalini Yoga. You will receive the theory, practice and experience needed to develop into a professional Kundalini Yoga teacher. The training is an exceptional learning opportunity for everyone interested in a healthy and conscious life.
The training consists of fife weekends (Fr Su), one long weekend (Fr – Mo), a full week and the examination weekend. Weekends will start at 19:00 on Friday and will be finished on 17:00 on Sunday/Monday. Every day starts with Sadhana, a morning discipline that will make you physically strong and mentally balanced. Days are filled with theory lessons, Yoga, meditation, group assignments and outdoor activities.
This Level 1 Kundalini Yoga Teacher Training will be held at Grube Louise, a nice seminar house in Westerwald, Germany.
Our next Level 1 Kundalini Yoga Teacher Training, in Westerwald – Germany, will be postponed to May 21, 2021
NEW: with internationally standardized additional days!
Due to the corona situation the March and April weekend have to be postponed. We will start in May 2021, and arrange new dates at later moment to replace the first two weekends.
Dates-2021
12. – 14. March 2021 •  Weekend #1
23. – 25. April 2021 •  Weekend #2
21. – 24. May 2021 •  Long weekend #3
02. – 09. July 2021 •  Discovery Week #4
17. – 19. September 2021 •  Weekend #5
15. – 27. October 2021 •  Weekend #6
05. – 07. November 2021 •  Weekend #7
26. – 28. November 2021 •  Weekend #8
Weekends start on Friday at 19:00 h and end on Sunday at 17:00 h.
The Discovery Week
The week is a unique experience where we will go even deeper into the various aspects of Kundalini Yoga. Daily Sadhana, a Yogic cleansing diet and the positive environment will help you to become more conscious about your relationship with food, emotions, stress and family patterns. We will do long meditations and experience the power of group consciousness. The week is an experience for life and offers opportunities for transformation.
This Kundalini Yoga Teacher Training, Level 1 is for everyone who
• wants to be a certified Kundalini Yoga teacher
• wants to gain knowledge about the science of Kundalini Yoga
• wants to integrate a yogic lifestyle into his or her job and/or daily life.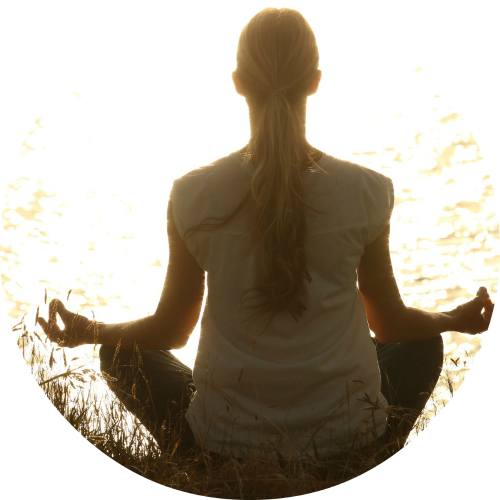 Our team approach ensures an optimal learning environment. Guest teachers and trainees will share from their years of experience, teaching about subjects they specialized in.
This offers you the opportunity to see and experience different styles of teaching.
All trainers are KRI/IKYTA certified.
Location
We meet and live in a seminar house in Germany – Grube Louise, Westerwald, between Bonn and Koblenz.
The training takes place in a beautiful seminar house with quiet, large, light spaces. Our main room provieds a heated wooden floor. The building is located near by forests and surrounded by large trees, and countryside nature. It offers us a quiet, warm and protected atmosphere in which we can be together and do our work.

As a group we prepare our meals and take responsibility for keeping the space energetically clean. This working together helps to build the group consciousness necessary for merging the ego in universal consciousness.
Study materials
For this training you will need the following books:
The Aquarian Teacher (book)

The Master's Touch (book)



Further information will be provided at registration interview.

Certification
This Level 1 Kundalini Yoga Teacher Training is approved by KRI – Kundalini Reseach Institute. After succesfully finishing this training you will recieve the International Kundalini Yoga Level 1 – "Instructor" certificate.
You can read more about the benefits of doing an official KRI approved training here.
Costs
 1. Prices of Course fee: start at € 2090, including training costs, registration, additional study material, the exam, and an international certificate by K.R.I., US

€ 2090 if paid before 01st of November 2020 (Discount €200)
€ 2150 if paid before 01st of December 2020 (Discount €140)
€ 2240 if paid before 15th of January 2021 (Discount  € 50)
€ 2290 if paid until start of Training, 12th of March 2021 (Full payment)
2. Application fee of € 500 to reserve your space (deposit will be deducted from your Course fee; non-refundable).
3. Prices for seminar house, accommodation in the seminar house, vegetarian meals, misc. per weekend is: € 120. Long weekend: € 180. For the week: € 360
4. Literature/Training material: ca. 160 €
Bank: IBAN: DE 66 2908 0010 0271 795501, Note: KY-L1-2021
Some information may change!