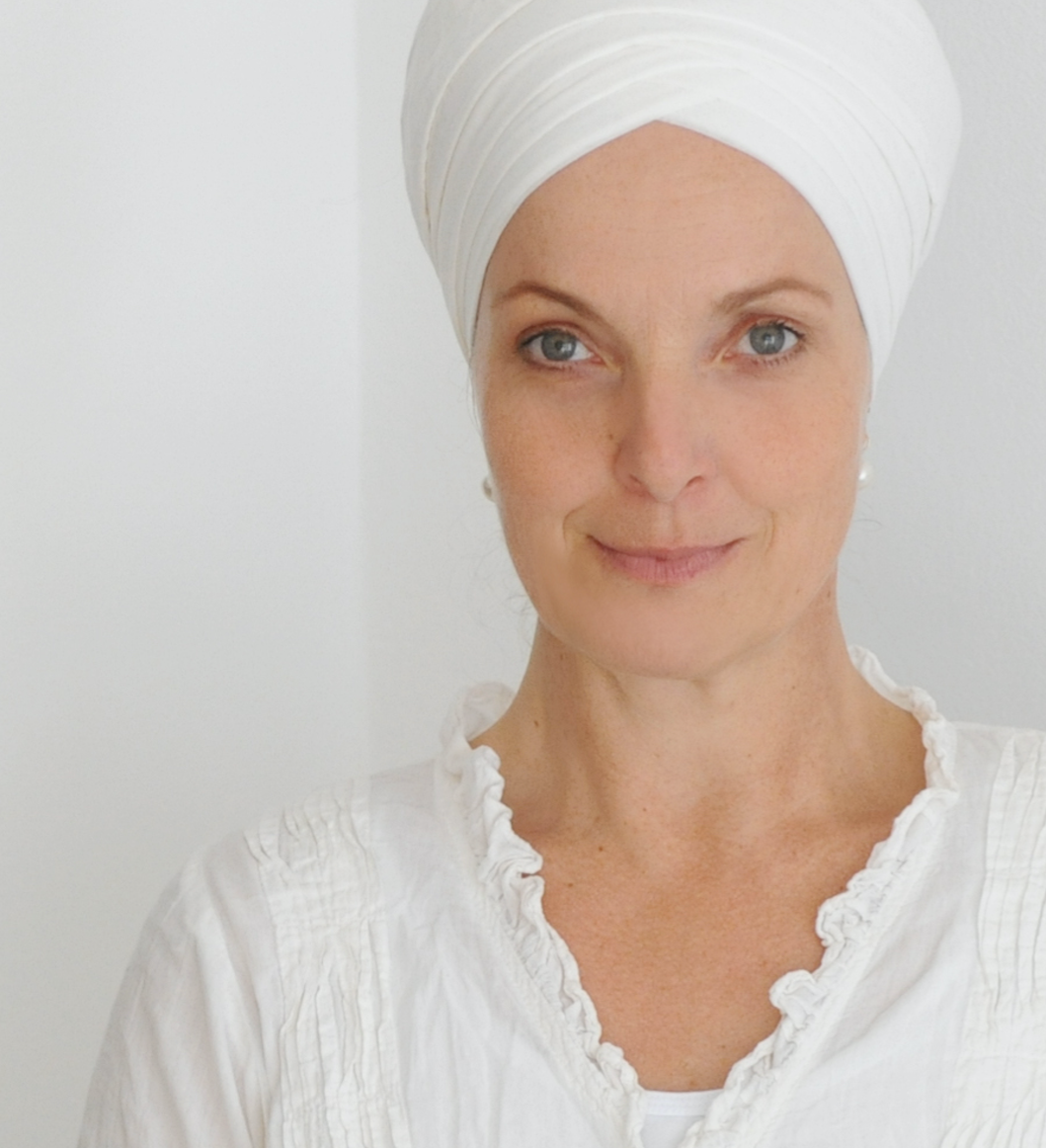 Shanti Kaur
Trainerin
In late 1997 Shanti Kaur started with Kundalini Yoga by exploring breath-of-fire and its positive impact on her thoughts and well being. This experience immediately changed her focus and passion as a long term student of Tai Chi Chuan and Zen-Buddhism towards the teachings of Yogi Bhajan.
Shanti Kaur is a licensed KRI/IKYTA International Kundalini Yoga Teacher (Level 3) & Professional Trainer. She has been teaching Kundalini Yoga since 2002 , when she began the teachers training at Gurumarka Singh's Divine Human School (DHS). She also studied level 2 at Gurumarka Singh's and Karta Singh (AMS). Several years of service as an assistant of level 1 & 2 at the Divine Human School followed.
Besides, Shanti Kaur has been studying the martial art of Gatka and gong-playing with Nanak Dev Singh, as well as the healing art of Sat Nam Rasayan with Guru Dev Singh. Furthermore, she studied and experienced to teach children-yoga and teenage-yoga. At present, Shanti Kaur is an active sangat serving member of 3HO Germany – AG Bremen-Weser-Ems.
Regularly Shanti Kaur is teaching in-person and online; private classes, workshops, and trainings in person–to-person-settings. In addition she applies the science of kundalini yoga in business settings in order to help prevent stress- and burnout phenomena.
Shanti is also an active freelance systemic live-counsellor, business coach & trainer (DVNLP).
She achieved a M.A. in Cultural Sciences from the University of Bremen, Germany.
To sum it up
"Yoga is not going to make you great, yoga is going to make you, you." (Yogi Bhajan)
Guru Preet Kaur
Trainerin
Annette Visser, spiritual name Guru Preet Kaur, has been practicing Kundalini Yoga since 1987. In 2000 she started teaching Kundalini Yoga and from 2008 she is involved as an assistant at the Level 1 and Level 2 trainings by lead trainer Gurumarka Singh Khalsa.
She is a Level 2 KRI certified Kundalini Yoga teacher. In 2016 she started the Level 3 training.
Currently she has the status of Professional Trainer in the Aquarian Trainer Academy.
Besides her work as Kundalini Yoga teacher, she is a Human Resources specialist, enneagram trainer and jobcoach.